Domains are what people will enter in a web browser to find your website. If you need to purchase a new domain please follow the steps below.
1. From your main dashboard click on the Web Tools tab and select Domains.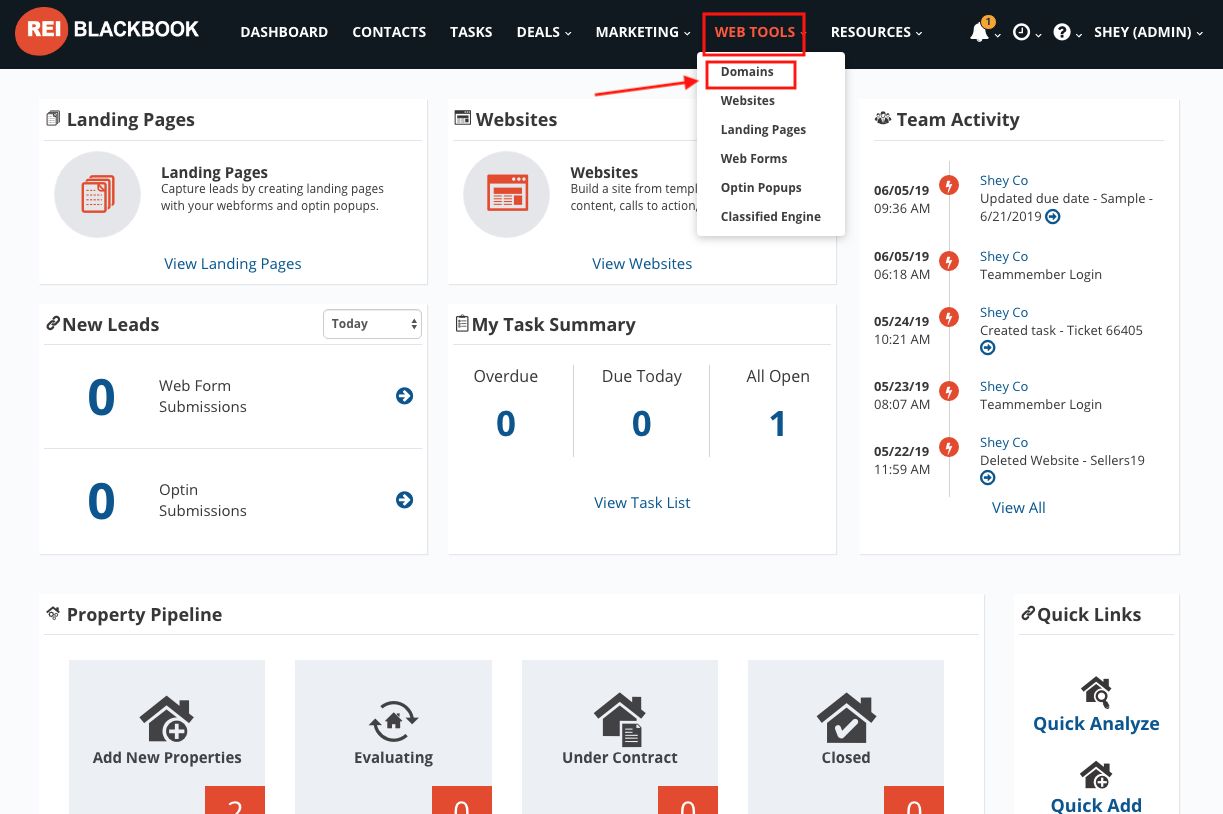 2. From the Domains page click on Add New and select Add New Domain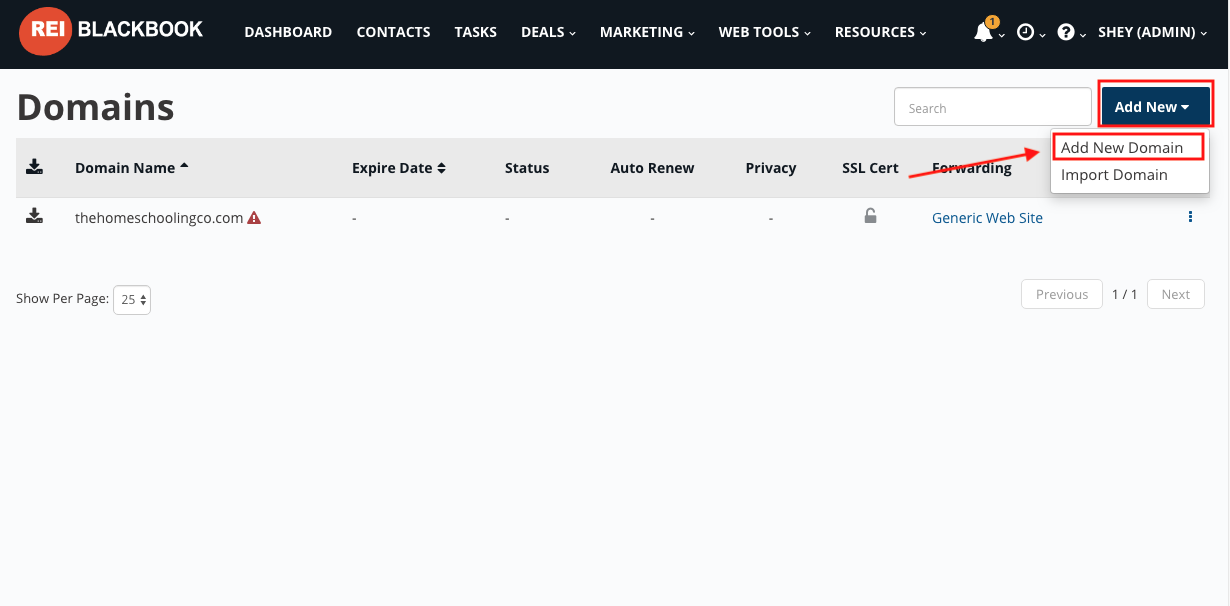 3. Check the availability of your domain name.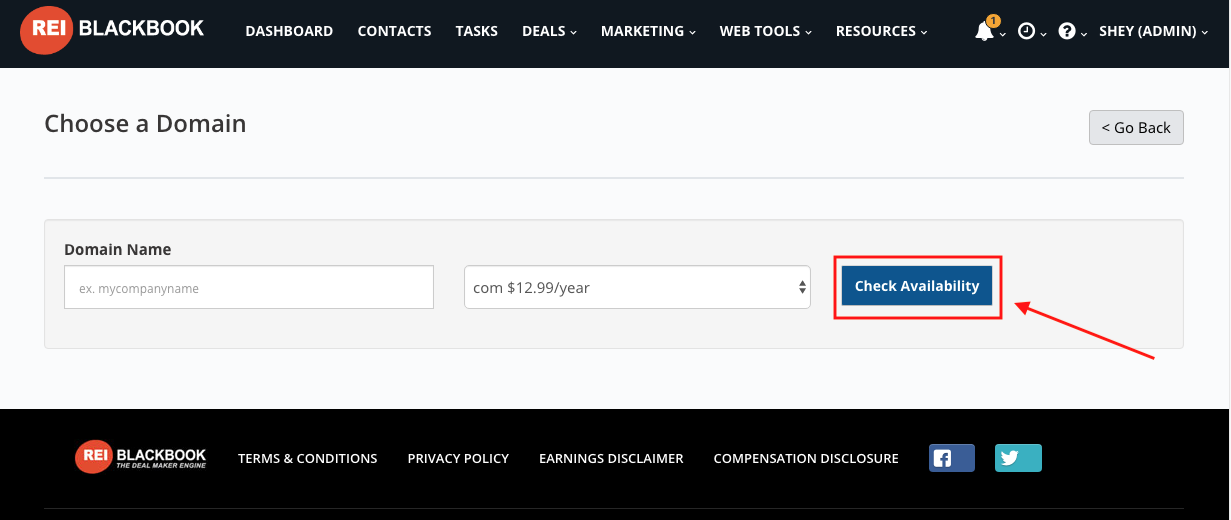 1. Type the domain name you would like to buy
2. Choose your extension (.com is highly recommended)
3. Click "Check Availability"
NOTE: If the domain name IS NOT available, you will see the message below. You will need modify your domain name and repeat step 3.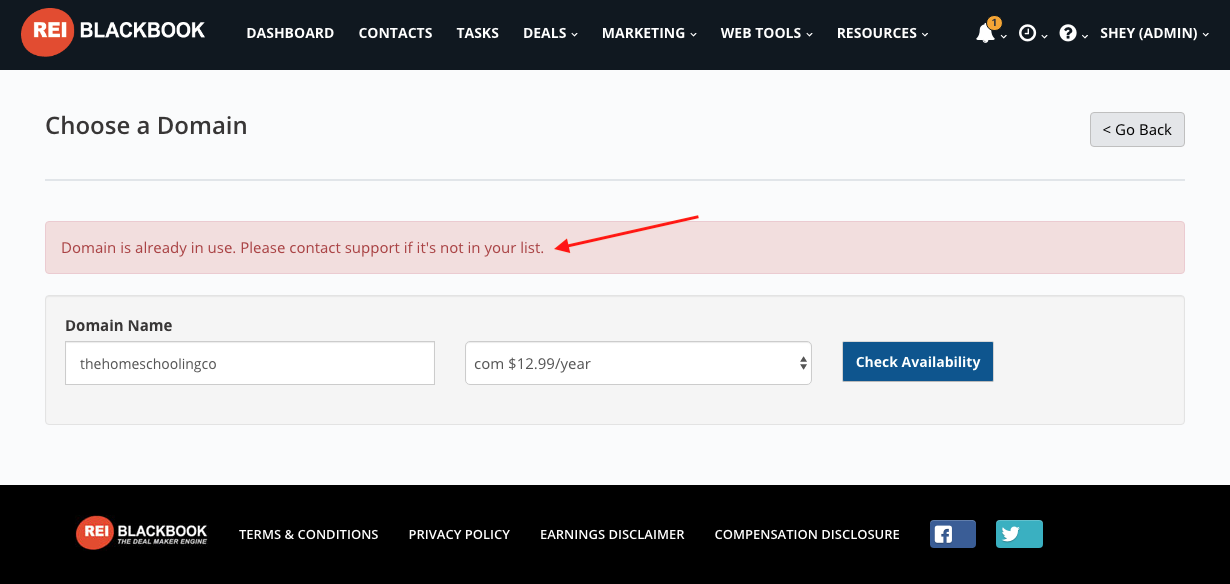 NOTE: If your domain name IS available, you will see the message below.

4. Purchase your domain name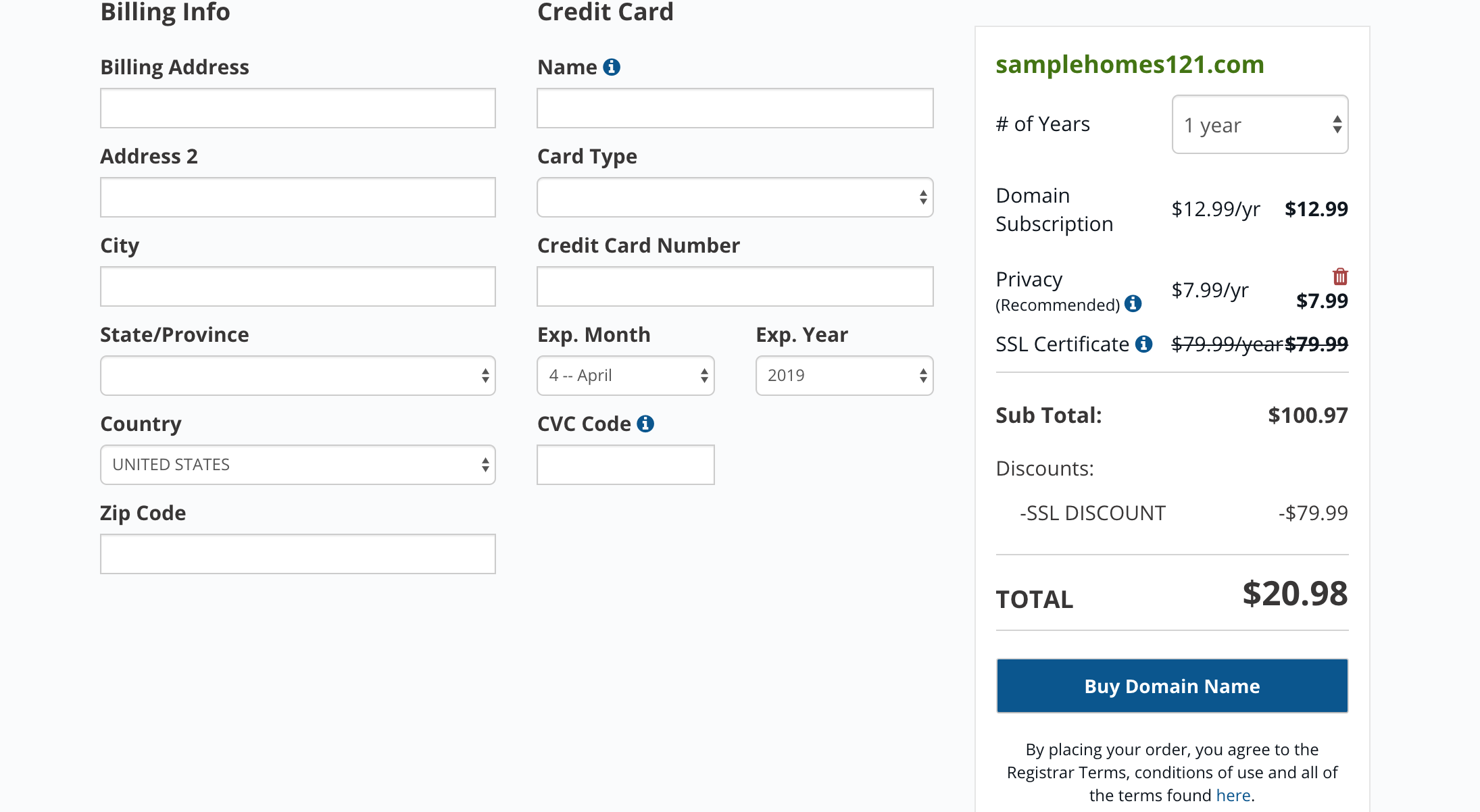 1. Add credit card/choose from credit card on file
2. Select number of years you would like to host your domain name (domain will auto-renew every year by default)
3. Privacy Added by Default (Optional: Your contact information will not be disclosed if Privacy is purchased)
4. Encompass REI now provides SSL Certificates to every domain purchased or imported at no additional charge!
5. Agree to Terms
6. Click "Buy Domain Name"
Congratulations! Your domain name is now purchased! If you have any questions or comments on any of the instructions above, please feel free to reach out to us at any time at [email protected]
Curious about Encompass REI?
Click below to schedule a personalized demo and discover how using Encompass REI can help you close an extra 2 - 3 deals a month even if you're just getting started, and have a limited marketing budget.