In just a few steps, create a custom email template that can be used in Callflows, Workflows, Email Blasts, and more…
In the main menu, click your Name > System Settings.
Once in System Settings, select Email Templates from the left side menu.
Once in the Email Templates view, click Create New Template.
Fill out the template's Name and Subject.

Name – For internal use, will be displayed in the Email Templates table
Subject – The text that will be displayed as the subject line for the email
Type in or paste the content of your email in the Body field. Basic editing tools are available to change the font, bold text, add a list, and more…

(Optional) If you would like to attach a file to your template, click the Add An Attachment link located under the Body text field
(Optional) You can use Merge Fileds to automatically pull information from your contact records into your Emial Template. That way you don't have to edit the name or property address for every different email that you send. Simply click Add An Attachment and select which field you want to insert.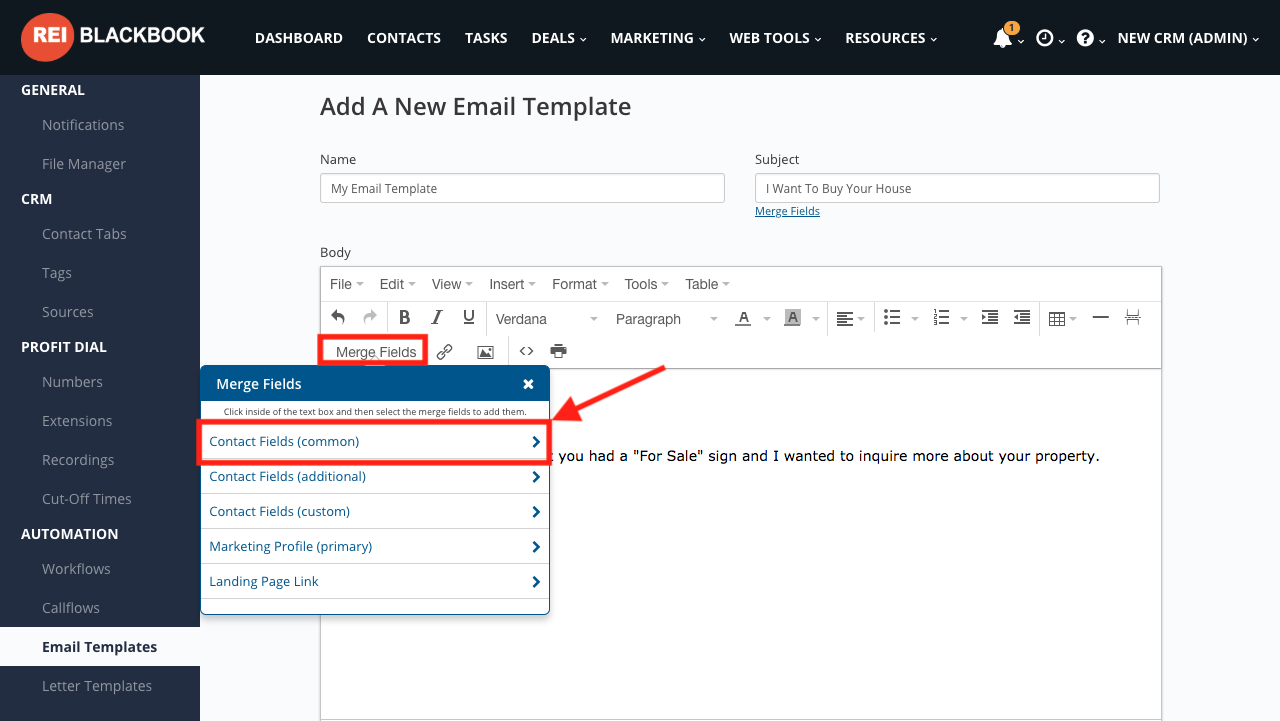 7. Once finished, click the Save button to save your Email Template.
Please Note: Templates can be edited at any time by clicking the pencil icon next to them in the Email Template table.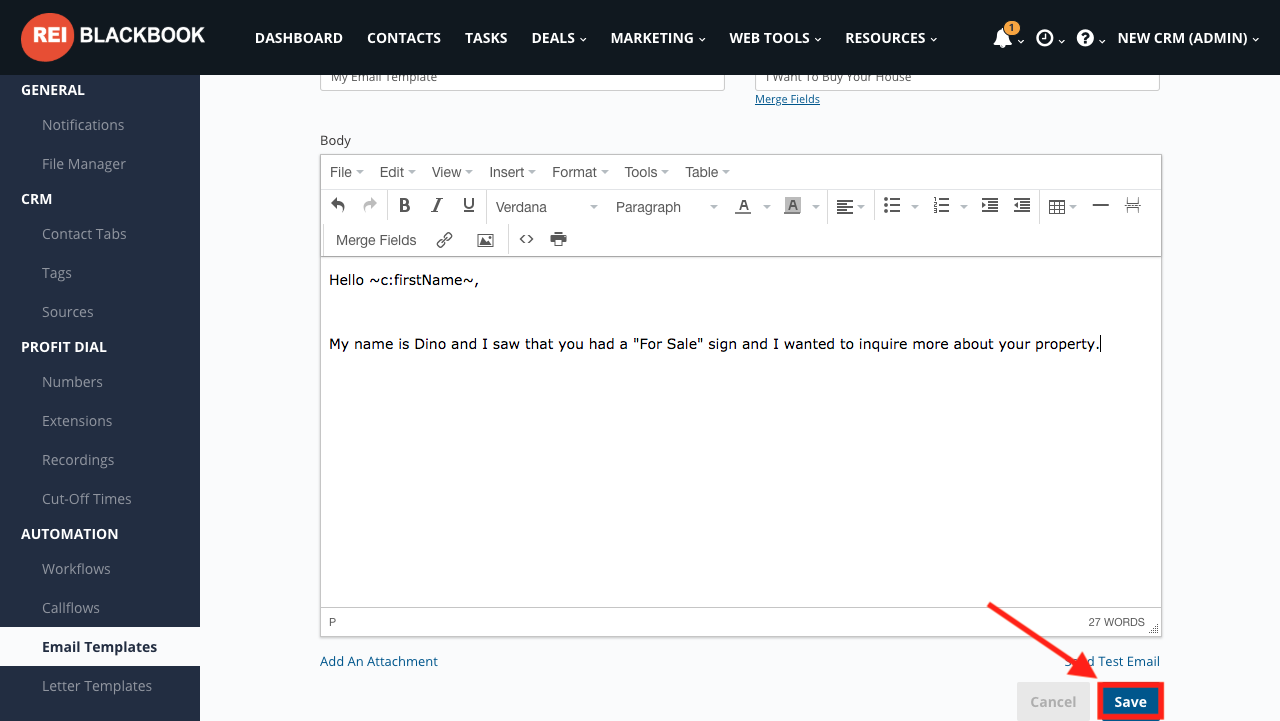 You now have your email template ready to be used in your Flows!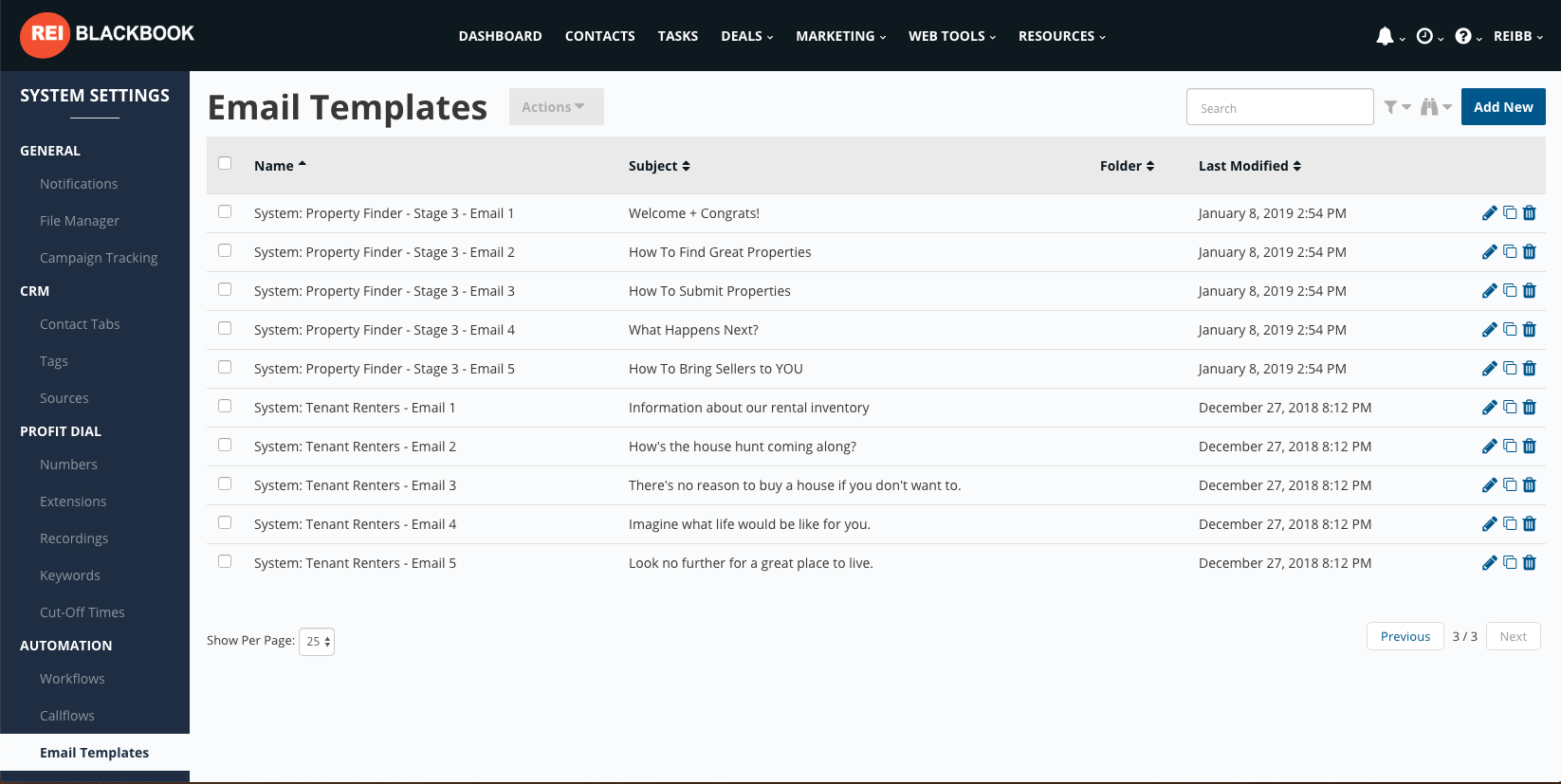 Helpful Tip: if you have an Email Template you would like to Copy.
Then all you will need to do is click the Copy icon.
For further questions, reach out to support team at [email protected].
Curious about Encompass REI?
Click below to schedule a personalized demo and discover how using Encompass REI can help you close an extra 2 - 3 deals a month even if you're just getting started, and have a limited marketing budget.